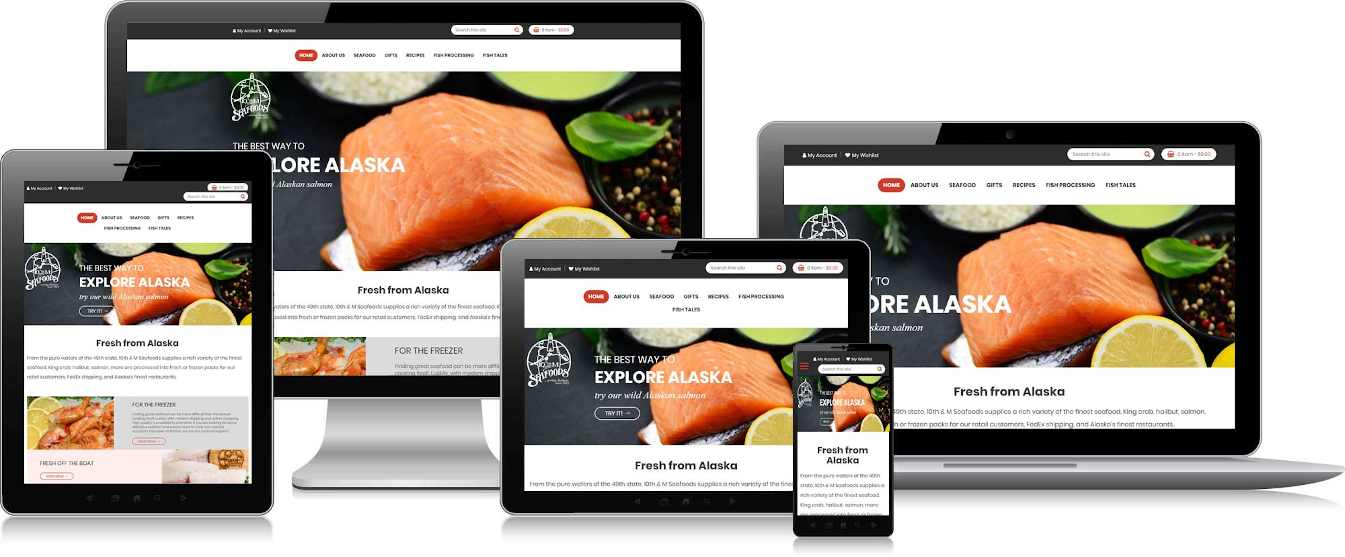 Welcome friends! Well the time has finally come when we get to introduce you to our freshly updated little corner of the inter-web. Having been in business for almost eighty years means that periodic changes and well deserved upgrades have become a routine ingredient to our success and longevity. Thanks to you, this local fish house has become a landmark within our community and the go-to for the freshest seafood from the most pristine place in the world.
Our goal is to make shopping for fresh and frozen Alaskan seafood simple, educational and even fun. Our new site will now offer a broader range of shipping options to include the ability to schedule a local in-store pickup to being able to ship non perishable items via FedEx One Rate. Our new recipe section is loaded with mouth watering images and recipes so you can find new and exciting ways to prepare your favorite Alaskan seafood.
What else is new? Well, this blog is new for starters. Since the world seems to prefer communicating with one another through the twists and turns of cyberspace, we thought we might use the ever growing channels of the net to share our story and current news on what is fresh in our market. So, please come back and read current blogs to find out what's fresh and new in Alaska. And please remember to like and share us on Facebook, Twitter, Pinterest and Instagram.